Discover our TOPModel products!
A whole world full of wonderful and ever new products awaits you – with lots of exciting themes and wonderful motifs!
Beauty
from lip gloss to hairbrush
Become a TOPModel yourself with our favourite beauty aids. The right products for every occasion.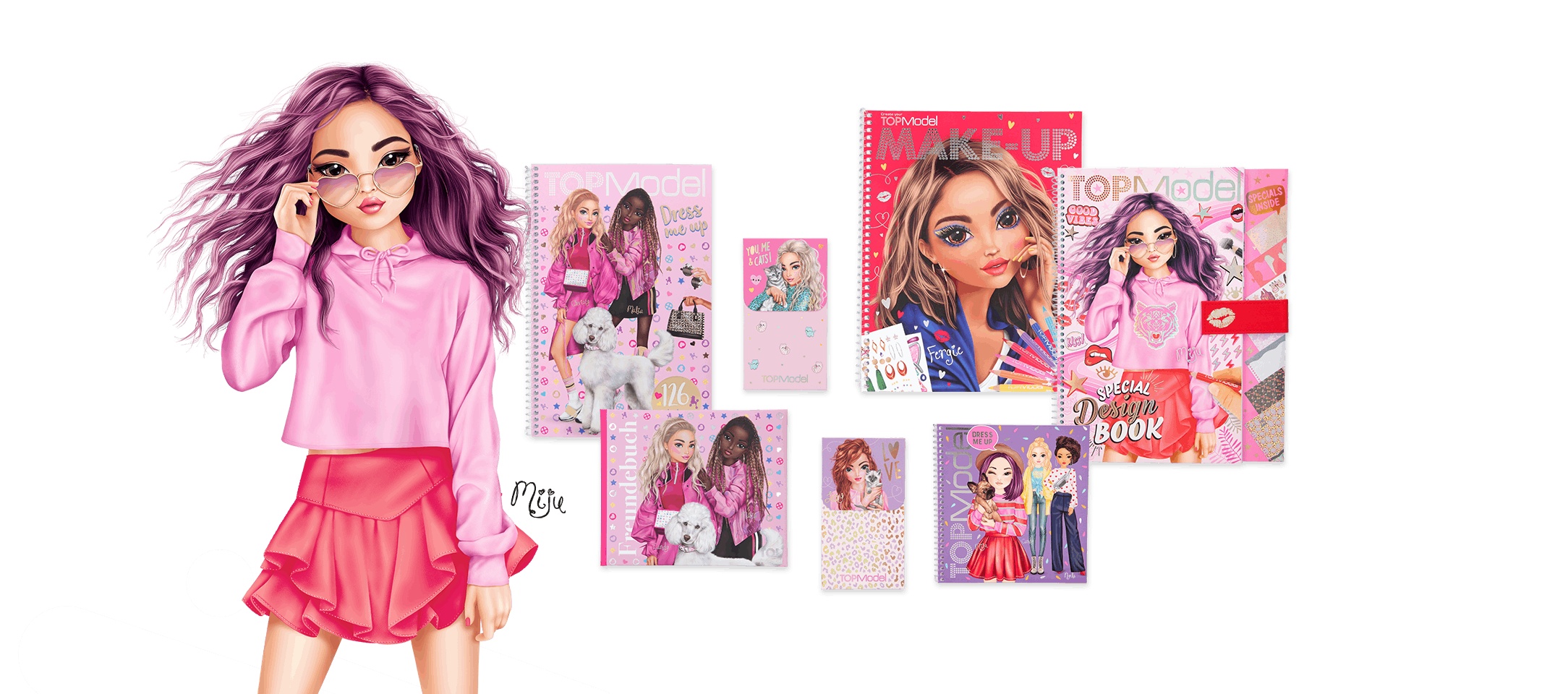 Pens & Co
Discover an infinite variety
Pencils? Erasers? Accessories? We love the variety of products – take a look at them with us!

Backpacks, Bags & Co
Discover our great TOPModel backpacks, bags and much more
Store your pens and books stylishly? No problem. So many bags and entire collections with cool motifs, it's hard to choose!